Hidden Valley Team Golf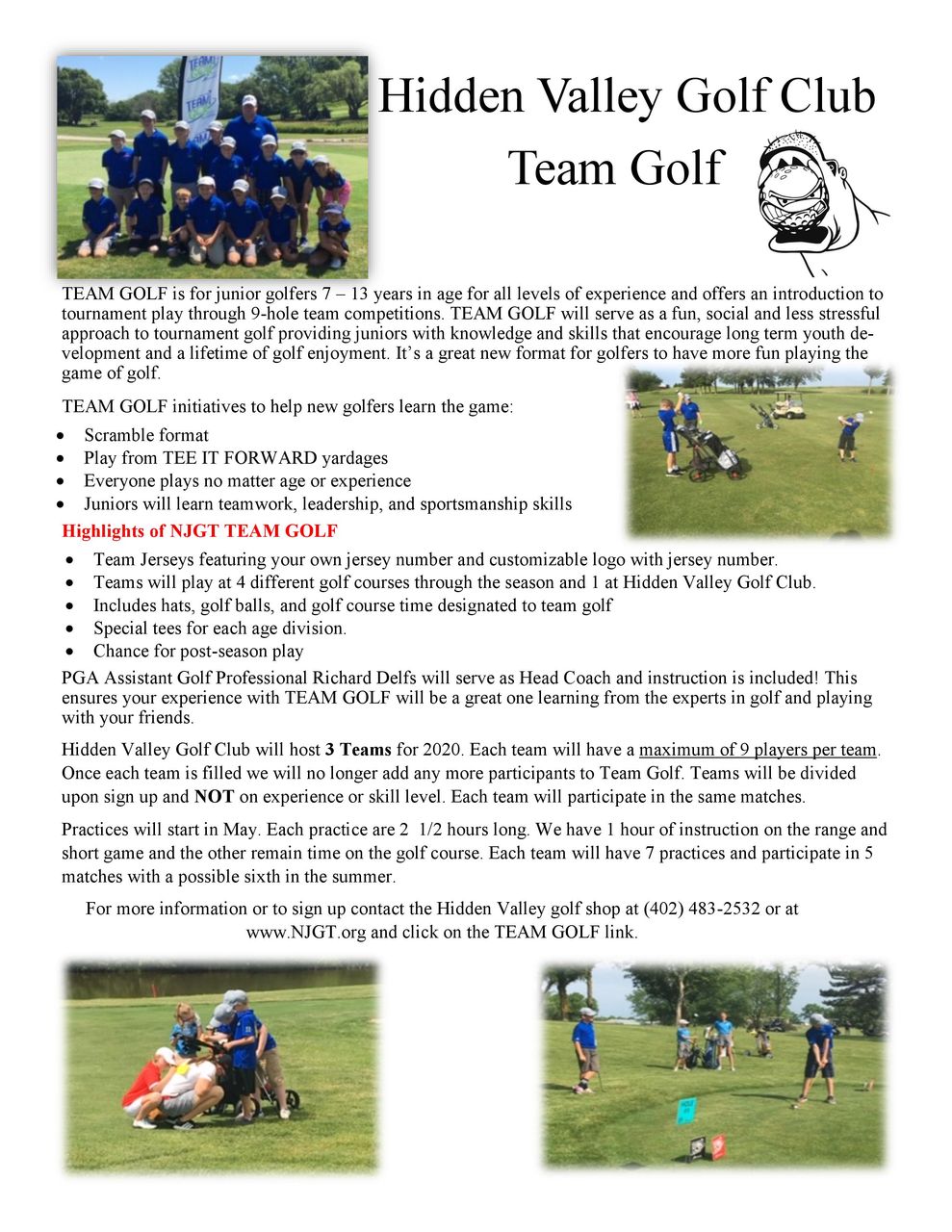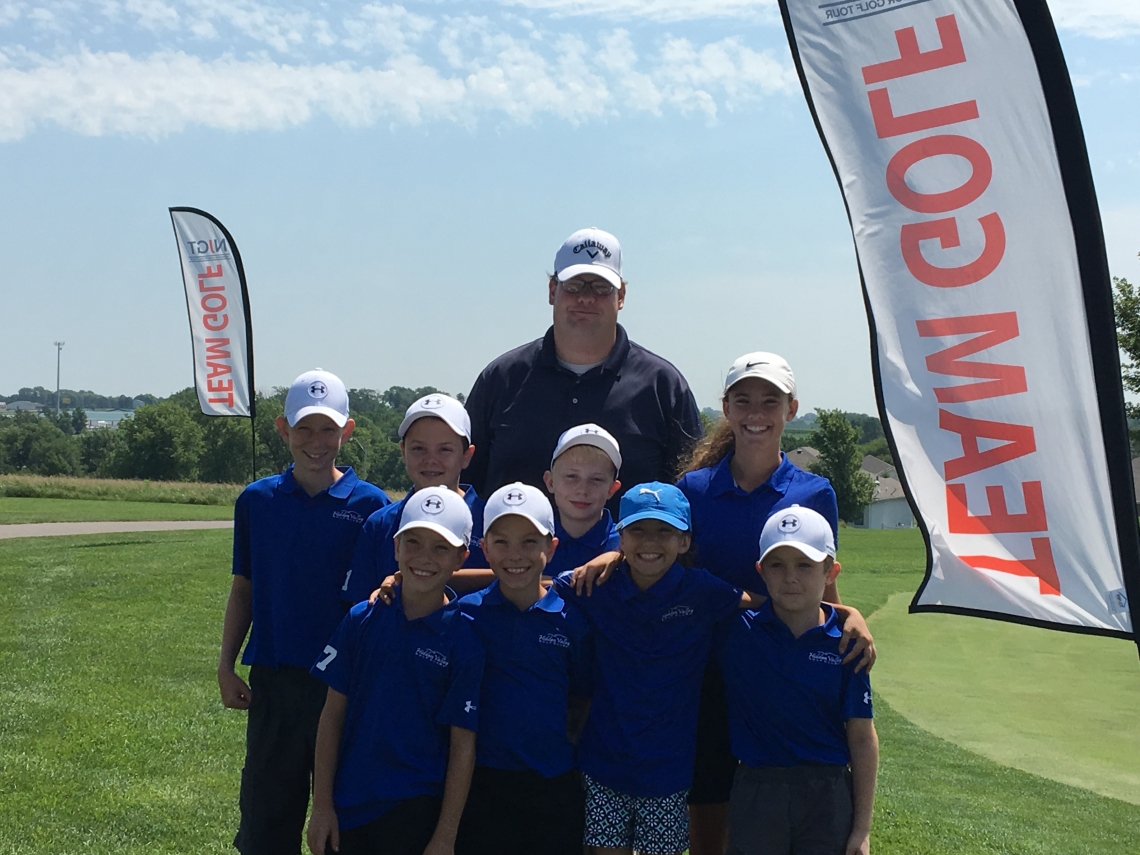 TEAM GOLF is for juniors golfers 7-13 years in age for all levels of experience and offers and introdruction to tournament play through a 9-hole team competition. TEAM GOLF will serve as a fun, social, and less stressful approach to tournament golf providing juniors with knowledge and skills that encourage to have fun playing the game of golf.
Team Golf initiatives to help new golfers learn the game
Scramble format
Play from TEE IT FORWARD yardages
Everyone plays no matter age or experience
Juniors learn teamwork, leadership, and sportsmanship skills
Highlights of Hidden Valley Golf Club TEAM GOLF
Team Jerseys featuring with choice of picking thier own jersey number with team logo
Teams will play at 4 different golf courses throughout the season and 1 match at Hidden Valley Golf Club
Includes hats, golf balls, and course time designated to team golf
Special tees for each age division
Chance for post-season play
Hidden Valley Golf Club will host 2 teams for 2019. Each team will have a maximum of 10 players. Once each is filled, we will no longer add any more participants to TEAM GOLF. Team will be divided upon sign up and not on experience or skill level. Each team will have thier own practice time, so each junior golfer gets the attention during instruction and on te course. However, each team will participate in the same matches.
Practices start in May. Each practice will be 2 hours long. We have 1 hour of instruction on the range and short game and the other hour on the golf course. Each team will have 7 practices and compete in 5 matches through the summer.
For more information or to sign up, please contact the Hidden Valley Golf Club golf shop at (402) 483-2532 or at www.NJGT.org and click on the Team Golf link.